The seminar paper offers a means for, both bachelor's and master's students to acquire competencies for scientific work. Students are given the opportunity to address scientifically interesting questions and be awarded 6 ECTS. The chairs of Business Information Systems offer suggestions for topics, but students can also work on their own topic. In addition to technical skills, which include not only clean formatting but also careful literary work, you will first learn to structure, prepare, and critically question topics that appear complex at first sight. This is a qualification that is not only important for your final thesis, but it will also allow you to act confidently in complex situations in your later professional life.
Students of Business Information Systems can choose from a wide range of topics and profit from the support of our academic staff with the WISEM process. The WISEM process is used to coordinate and offer topics as well as dates and introductory events across multiple chairs. The following explanations refer to chairs that participate in WISEM, which are the research groups of Prof. Ahlemann, Prof. Eicker, Prof. Frank and Prof. Schütte. If you want to write your seminar paper with another research group that is not part of WISEM, the module descriptions for bachelor's and master's students provide an overview of all chairs that offer the option of writing seminar papers. For these alternative offers, please refer to the web sites of the respective chairs for further information.
The WISEM process at a glance
The seminar work process via WISEM is divided into four areas: application, pre-seminar phase, main seminar/ work phase and submission. Learn more about the areas and the course of the WISEM process.
Dates and deadlines
Schedule for the winter term 2021/2022
Phase

Event

Dates

Application

Publication of seminar topics

01.10.2021

Application

Application deadline for seminar participation

11.10.2021, 23:59 o'clock

Application -> Pre-Seminar Phase

Notification of seminar acceptance

15.10.2021

Pre-Seminar Phase
Introductory session "Academic work"

21.10.2021 (for details please see the linked full course description)

Pre-Seminar Phase
Workshop "Academic work"

27.10.2021 (for details please see the linked full course description)

Submission Pre-Seminar Paper -> Main Seminar

Written confirmation of topic acceptance & Submission of exposé

07.11.2021, 23:59 o'clock

Main Seminar

Session "Introduction to presentation skills"

17.12.2021 (for details please see the linked full course description)

Main Seminar & Presentation

Oral presentations (Bachelor, individual sessions per research group)

will be announced individually by each chair
usually a whole day event, from 10:00 to 18:00 o'clock

Main Seminar & Presentation
Oral presentations (Master, combined session with all research groups)
18.01.2022, 9 - 17 o'clock

Submission

Submission deadline for seminar theses

06.02.2022, 23:59 o'clock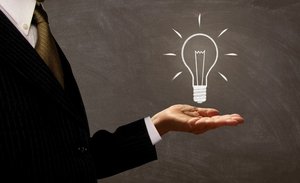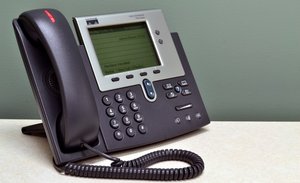 Contact persons
On this page you will find all research assistants of the participating chairs. Thus you can get an impression of the respective research areas and subject areas as well as find out the contact data of the employees.

Go to list
For more general questions
Alexander Bock is the main responsible contact for the WISEM process, especially the application process. He will be happy to answer any organizational questions you may have.