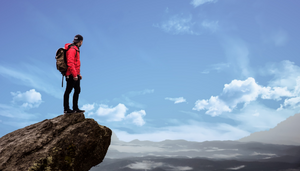 Are you interested in studying abroad? That's a good call. Because a stay abroad is not only an important personal experience, also potential employers appreciate a study stay abroad very much. Especially if you want to work in an international company, it is an advantage if you have a good knowledge of foreign languages and have proven that you are able to get along in a foreign country and culture.
Therefore, the University of Duisburg-Essen supports you in planning and implementing your stay abroad through the IS:link network through which numerous students have already successfully completed their stay abroad. You can either go abroad during the Bachelor's programme or during the Master's programme, in which a stay abroad is mandatory.
Study Abroad
In order to study abroad for one semester, you can choose from the extensive offer of the universities in the IS:link network or arrange a semester abroad yourself, whereby individual contact persons are also available to you via the faculty. You can also find basic information about your stay abroad and funding opportunities on the website of the International Office.
It is strongly recommended to set up a Learning Agreements before a stay abroad, which are to be checked and confirmed by the examination board. This ensures fast and safe credit recognition.

Internship abroad
Instead of a study semester abroad you can also do a internship abroad. This can replace the mandatory stay abroad during the Master's programme. Perhaps it is also possible to write your seminar or finale thesis during the time of the internship. However, this should be discussed in early stages with your supervisor.
Semester abroad with IS:link
The international network IS:link at the University of Duisburg-Essen offers its students comprehensive support in planning their semester abroad. For this purpose, there are student assistants who advise and support, for example, in the selection of the partner university, application procedure or financing. Another advantage of IS:link is that the crediting of examinations abroad is easier and faster. The network can also establish contact with (former) students who have already been abroad.
The network is operated by the ICB. All information about IS:link and a list of all partner universities can be found on the pages of IS:link.
Experiences from IS:link students
M.Sc.
Room:

R09 R01 H41

Phone:

+49 201 18-34062

Fax:

+49 201 18-36851