Shaping tomorrows organization
All lectures, all dates, everything about Business Information Systems! Learn more about our teaching in the current term.
Exam regulations & module handbook
The exam regulations and the module handbook determine the contents of the course of study and the examination conditions.
Bachelor
Master
Study support
For all questions regarding your studies
Academic Advising for Students
Prof. Dr. Reinhard Schütte
Room:
R09 R03 H35
Phone:
+49 201 183-4061
Mail: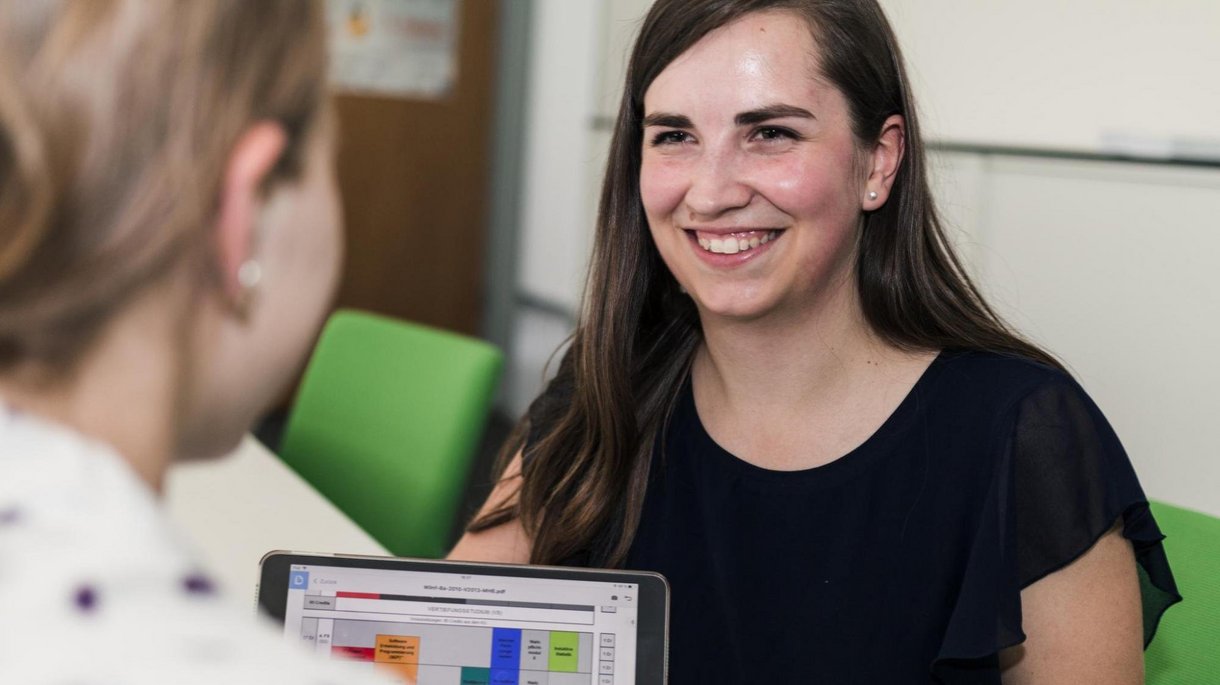 Academic Advising for Students
Sarah Seufert, M.Sc.
Room:
R09 R03 H27
Phone:
+49 201 183-4319
Mail: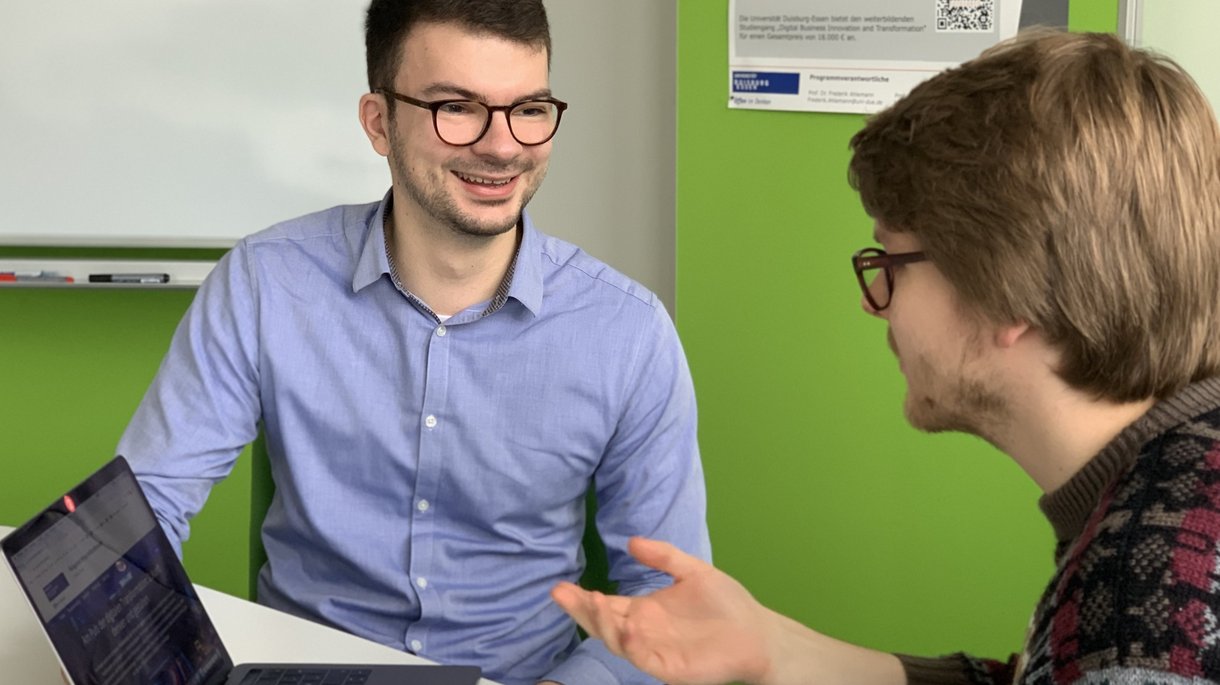 Student Advisory Service
Dennis Eichner
Room:
R09 R03 H40
Phone:
+49 201 183-4319
Mail:
Further information
Helpful web links for organizating your studies