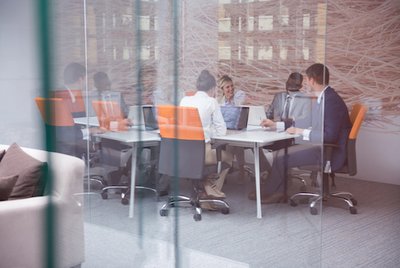 Master - Vorlesung
Management of Large Enterprise Systems (MLES)
Lecturer:

Prof. Dr. Reinhard Schütte

Term:

Winter Semester 2020/2021

Time:

E-Learning

Room:

Moodle

Start:

02.11.2020

Language:

German

Moodle:

LSF:

Participants:
Description:
Large Enterprise Systems – Entfaltung des Gegenstandsbereichs
Enterprise Systems-Architekturen
Management von Enterprise Systems: Komplexitätsmanagement, Application Lifecycle Management
Auswahl von Enterprise Systems
Implementierung (Template-Ansatz, Systemlandschaft)
Integrationsmanagement (Projektmanagement, Testmanagement, CR-Management, Entwicklungsmanagement, Roll-out-Management, Veränderungs- und Schulungsmanagement)
Wartung von Enterprise Systems
Ausgewählte Probleme beim Management von Enterprise Systems
Fallstudien
Learning Targets:
Die Studierenden
können die Begrifflichkeit von (Large) Enterprise Systems erläutern
kennen und verstehen die involvierten Managementfelder 
können Produkte im Bereich der Enterprise Systems nennen und vergleichen 
kennen Probleme und Lösungsansätze bei der Einführung und Wartung von Enterprise Systems
können verschiedene Probleme des Enterprise Systems Management erläutern und einschätzen
können die erlernten Inhalte im Rahmen einer praktischen Fallstudie anwenden
Literature:
Bell, S.: Lean Enterprise Systems. Using IT for Continuous Improvement. Hoboken/New Jersey, pp.217-268.
Giachetti, R.E.: Design of Enterprise Systems. Theory, Architecture, and Methods. Boca Raton et al. 2010.
Kenett, R.S.; Lombardo, S.: The Role of Change Management in IT Systems Implementation. pp.172-191.
Olson, D.L.; Kesharwani, S.: Enterprise Information Systems. Contemporary Trends and Issues.New Jersey et al. 2010.
Witte, F.: Testmanagement und Softwaretest. Theoretische Grundlagen und praktische Umsetzung. Wiesbaden 2016.
Methods of Assessment:
Zum Modul erfolgt eine modulbezogene Prüfung in der Gestalt einer Klausur (in der Regel 60-90 Minuten).