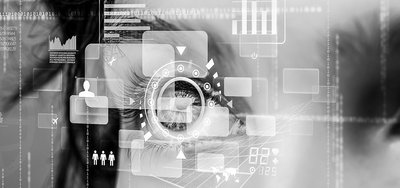 Vorlesung mit integrierter Übung - 50% Präsenzlehre
Fortgeschrittene Programmierkonzepte (FPK)
Lecturer:

Prof. Dr. Stefan Eicker
Tobias Brogt, M. Sc.

Contact:

Term:

Winter Semester 2018/2019

Cycle:

Wintersemester

Time:

Montags 16:00 - 17:30 Uhr + 2 SWS Selbststudium

Room:

R09 R04 H02

Start:

08.10.2018

End:

28.01.2019

Language:

German

Moodle:

LSF:

Participants:
Description:
Die Vorlesungseinheiten werden um praktische Übungseinheiten sowie Selbstlerneinheiten ergänzt, die einzelne Aspekte der C#-Programmierung vertiefen. Die Präsenzeinheiten liegen zu der unter "Termin" angegebenen Zeit; das Selbststudium ist wöchentlich im Umfang von 2 Semesterwochenstunden vorgesehen, zeitlich und örtlich aber nicht festgelegt. Weitere Details zur Veranstaltungsplanung werden in der ersten Vorlesungseinheit bekanntgegeben.
Learning Targets:
Die Studenten sind in der Lage, fortgeschrittene Programmierkonzepte und moderne Entwicklungsplattformen in der Praxis einzusetzen. Mit den vorgestellten Konzepten können Sie konkrete Problemstellungen in der Softwareentwicklung eigenständig lösen bzw. unter weiteren Konzepten und Technologien die angemessenen Methoden und Werkzeuge auswählen.
An folgenden Terminen findet keine Vorlesung statt: 29.10., 05.11. und 13.11.
Outline:
Organisation und Einführung
Visual Studio & C#
Objektorientierung
Vererbung
Genercis
Arrays & Tuples
Operatoren & Casts
Delegates, Lambdas und Events
Strings und reguläre Ausdrücke
Asemblies
Collections
Memory Management
Pointer
Metadaten & Attribute
Iteratoren & Operator-Überladung
XML
Error Handling
Exceptions
Refactoring
Entity Framework und LINQ
Basisklassen
Literature:
Nagel C, Evjen B, Glynn J, Watson K, Skinner M (2013) Professional C# 2012 and .Net 4.5. Wiley, Indianapolis

Watkins, D.; Hammond, M.; Abrams, B.: Programming in the .NET Environment; Addison Wesley; 2003

MSDN Library 2015

Doberenz W, Gewinnus T (2015) Visual C# 2015. Grundlagen, Profiwissen und Rezepte. Hanser, München

...
Methods of Assessment:
Klausur
Formalities:
Wirtschaftsinformatik Bachelor of Science (BSc):
Die Veranstaltung ist unter dem Titel "Fortgeschrittene Programmierkonzepte auf Basis moderner Entwicklungsplattformen" als Wahlpflichtmodul im Vertiefungsbereich eingeordnet. Durch erfolgreiche Teilnahme an der Prüfung können Studenten 6 Credits erwerben.
Angewandte Informatik - Systems Engineering (BSc): 
Die Veranstaltung ist nicht Bestandteil des Studiengangs AI-SE.