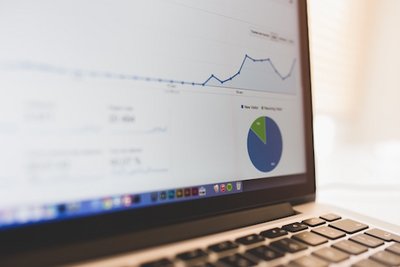 Bachelor-Vorlesung
Enterprise Systems (ES)
Lecturer:

Prof. Dr. Reinhard Schütte

Contact:

Term:

Summer Semester 2022

Cycle:

Sommersemester

Time:

Mittwochs von 12 - 14 Uhr

Room:

siehe Infos in Moodle

Start:

06.04.2022

End:

23.07.2022

Language:

German

Moodle:

LSF:

Participants:
Description:
Die Vorlesung behandelt die Ziele, Aufgaben und Ansätze des Business Engineering, d. h. die ganzheitliche Verknüpfung von Strategieentwicklung, Prozessmodellierung und Systementwicklung in und zwischen Unternehmen.
Learning Targets:
Die Studierenden
kennen die Ziele und Aufgaben des Business Engineering
erlangen ein grundlegendes Verständnis für die verschiedenen Konzepte und Ansätze des Business Engineering
sind in der Lage, bestehende als auch neu aufkommende Ansätze zur Gestaltung von Informationssystemen in Unternehmen vergleichend zu bewerten, einzuordnen sowie anzuwenden
sind in der Lage, zu erkennen wann und wie Prozesse in einem Unternehmen optimiert werden können
Outline:
Grundlagen des Business Engineering

Betrachtungsgegenstand
Einflussfaktoren der Umwelt
Konzepte des Business-IT-Alignment

Grundlagen der Modellierung
Konzepte, Aufgaben und Vorgehen auf den Ebenen des Business Engineering

Strategieebene: Entwicklung der Geschäftsstrategie, Geschäftsfelder und Positionierung im Wettbewerb
Prozessebene: Gestaltung und Verbesserung von Geschäftsprozessen in Bezug auf Geschäftsziele, Effektivität und Effizienz
Systemebene: Planung und Steuerung einer gezielten Unterstützung der Prozessebene durch Informationssysteme

Ganzheitliche Ansätze und Frameworks für das Business Engineering

Teilarchitekturen und Komplexitätsprobleme
Unternehmensarchitekturen
Literature:
Aier, Stephan; Schönherr, Marten (Hrsg.): Enterprise application integration: Serviceorientierung und nachhaltige Architekturen. Berlin: Gito-Verl., 2004. ISBN 9783936771305.
Alpar, Paul; Grob, Heinz Lothar; Weimann, Peter; Winter, Robert: Anwendungsorientierte Wirtschaftsinformatik: Strategische Planung, Entwicklung und Nutzung von Informations- und Kommunikationssystemen. 5. Aufl. Wiesbaden: Vieweg, 2008. ISBN 9783834804389.
Gadatsch, Andreas: Grundkurs Geschäftsprozess-Management: Methoden und Werkzeuge für die IT-Praxis; eine Einführung für Studenten und Praktiker. 6., aktualisierte Aufl. Wiesbaden: Vieweg + Teubner, 2010. ISBN 9783834807625.
Lankhorst, Marc: Enterprise Architecture at Work: Modelling, Communication and Analysis. Berlin: Springer, 2009. ISBN 978-3-642-01309-6.
Lehmann, Frank R.: Integrierte Prozessmodellierung mit ARIS. 1. Aufl. Heidelberg: Dpunkt Verl., 2008. ISBN 9783898644976.
Österle, Hubert; Winter, Robert; Baumöl, Ulrike (Hrsg.): Business Engineering: Auf dem Weg zum Unternehmen des Informationszeitalters. 2. Aufl. Berlin: Springer, 2003. ISBN 3540000496.
Schmelzer, Hermann J.; Sesselmann, Wolfgang: Geschäftsprozessmanagement in der Praxis: Kunden zufrieden stellen - Produktivität steigern - Wert erhöhen. 7. Aufl. München: Hanser, Carl, 2010. ISBN 978-3446421851.
Methods of Assessment:
Abschließende Klausur (in der Regel: 60 Minuten).
Formalities:
Die Teilprüfung in Enterprise Systems darf nicht abgelegt werden, wenn Business Engineering bereits bestanden ist.
Material:
The course material is only available to a restricted user group. You are either not logged in or not in the usergroup.