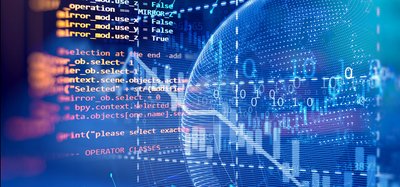 Vorlesung mit integrierter Übung und Selbststudium
Fortgeschrittene Programmierkonzepte (FPK)
Lecturer:

Prof. Dr. Stefan Eicker
Robert Woroch, M. Sc.
Tobias Brogt, M. Sc.

Contact:

Term:

Winter Semester 2020/2021

Cycle:

Wintersemester

Time:

Online-Learning mit virtueller Sprechstunde (09.11 16:00-16:45; weitere Termine nach Bedarf) + 2 SWS Selbststudium

Room:

Online

Start:

02.11.2020

End:

08.02.2021

Language:

German

Moodle:

LSF:

Participants:
Description:
Die Veranstaltung wird in diesem Semester als Online-Learning-Veranstaltung über Moodle angeboten, siehe Abschnitt Formalia.
Die Vorlesungseinheiten werden um praktische Übungseinheiten sowie Selbstlerneinheiten ergänzt, die einzelne Aspekte der C#-Programmierung vertiefen. Die Vorlesungen werden wöchentlich in Form von Screencasts veröffentlicht. Zusätzlich wird eine virtuelle Sprechstunde angeboten, in der organisatoriesche und inhaltliche Fragen im Dialog mit den Studierenden beantwortet werden.  
Neben der Vorlesung ist das Selbststudium wöchentlich im Umfang von 2 Semesterwochenstunden vorgesehen. Weitere Details zur Veranstaltungsplanung werden in der ersten Vorlesungseinheit bekanntgegeben.
Learning Targets:
Die Studierenden
sind in der Lage, fortgeschrittene Programmierkonzepte und moderne Entwicklungsplattformen in der Praxis einzusetzen,
können mit den vorgestellten Konzepten konkrete Problemstellungen in der Softwareentwicklung eigenständig lösen,
haben die Fähigkeit, bei Bedarf unter weiteren Konzepten und Technologien die angemessenen Methoden und Werkzeuge auswählen.
Outline:
Organisation und Einführung in .NET
Visual Studio & C# Grundlagen
Objektorientierung
Vererbung
Basisklassen/.NET Standard
Arrays & Tuples
Delegates, Lambdas und Events
Collections
Interfaces vs. Abst. Klassen
Genercis
Asemblies
Metadaten & Attribute

Operatoren und

Casts

Iteratoren & Operator-Überladung

Reguläre Ausdrücke

Pointer
Strings und reguläre Ausdrücke
Memory Management
XML und .NET

XML Serialisierung

Entity Framework und LINQ
Error Handling
Exceptions
Refactoring
Literature:
Nagel C, Evjen B, Glynn J, Watson K, Skinner M (2013) Professional C# 2012 and .Net 4.5. Wiley, Indianapolis

Watkins, D.; Hammond, M.; Abrams, B.: Programming in the .NET Environment; Addison Wesley; 2003

MSDN Library 2015

Doberenz W, Gewinnus T (2015) Visual C# 2015. Grundlagen, Profiwissen und Rezepte. Hanser, München

und weitere ...
Methods of Assessment:
Klausur
Formalities:
Die Veranstaltung wird zu 50 % als Vorlesung und zu 50 % als Selbststudium angeboten:
Die Vorlesung findet (als Alternative zu einer Präsenzveranstaltung) in Form einer Online-Learning-Veranstaltung statt. Hierzu werden in Moodle wöchentlich Screencasts veröffentlicht.
Im Rahmen des Selbststudiums werden Foliensätze, Literatur sowie Übungsaufgaben zur Verfügung gestellt. Diese sind parallel zur Vorlesung in selbstständiger Einzel- bzw. Gruppenarbeit von den Studierenden zu erarbeiten.
Zusätzlich bieten wir virtuelle Sprechstunden an, in der die Studierenden organisatorische bzw. inhaltiche Fragen stellen können. Weitere virtuelle Sprechstunden werden nach Bedarf angeboten und während des Semesters mit den Studierenden abgestimmt. Die erste viruelle Sprechstunde findet am 9. November 2020 zwischen 16:00 bis 16:45 Uhr statt.
Zugang zum Moodle-Kurs: Bitte melden Sie sich zunächst über das LSF (Link siehe oben) zur Veranstaltung an. Im Anschluss wird innerhalb weniger Werktage aus dem LSF eine E-Mail an Ihre Uni-Mailadresse mit dem Moodle-Einschreibeschlüssel versendet.