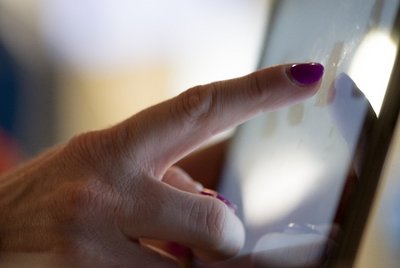 Blended Learning
Concepts of Web Engineering (CWE)
Lecturer:

Prof. Dr. Stefan Eicker
Dipl.-Wirt.-Inf. J. Peter M. Schuler

Contact:

Term:

Winter Semester 2022/2023

Cycle:

Wintersemester

Time:

Do 12:15-13:45

Room:

Online: Zoom, see details

Start:

13.10.2021

End:

02.02.2023

Language:

English

Moodle:

LSF:

Participants:

Linked Lectures:
Important Notes:
#UDEoffline
In order to get access to course material from off-campus without moodle, contact schuler (at) udesoftec.de
Zoom-Room is still the same URL as annouced starting the semester, just join every Thursday for the session.
Learning Targets:
The aim is teaching concepts in the context of Web Engineering. In Detail this is not about specific methods, but rather how technologies interact and how to chose the proper technology
In addition to the technological aspects the historical and social development of the web as a medium will be discussed as well as economic implications of this.
Students finishing ths course will be enabled to analyse new trends in web and web engineering, to contextualize them and argue their fit for specific applications.
Outline:
Part 1: The Need for Websites

Track 1.1: Web x.y

history, present, future
principles
social and political relevance

Track 1.2: Strategic Planing

definition of key objectives for a website
Webprojekte
life-cycle-management
Usability and Design

Track 1.3: Intranet and Extranet Portals

(dis)connected networks
requirements

Part 2: The Environment for Websites

Track 2.1: Client Technologies

browsers and hardware
Mobile clients
webpages and webservices

Track 2.2: Server Technologies

PHP, JSP, ASP; JEE, ASP.NET, RoR
AJAX

Track 2.3: Integration Concepts

communication with other systems

Track 2.4: Web-Content-Management-Systems

Part 3: The Alternative View upon Websites

Track 3.1: Accessibility

why care?
how to measure accessibility

Track 3.2: Search Engine Optimization

of course we care – do we?
sense and necessity of search ranks

Track 3.3: Making Money

generating products
marketing and advertising

Part 4: The Problem of Websites

Track 4.1: Ensuring Data Availability

Backups
Scaling of Systems

Track 4.2: Securing Data from Others

authorization and obfuscation
session hijacking, XSS, SQL injections, etc

Track 4.3: Exam Preperation
Literature:
All lecture material will be available via Moodle, for access see formalities.
Methods of Assessment:
Klausur
Formalities:
Access to Zoom: 
The first lecture and weekly discussions will be held via Zoom. The login credentials are available at the bottom of this page after login.
The moodle password is available at the bottom of this page after login.
Material:
The course material is only available to a restricted user group. You are either not logged in or not in the usergroup.