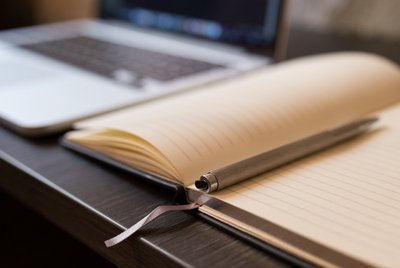 Casestudy
Applied Concepts of Web Engineering (ACWE)
Lecturer:

Dipl.-Wirt.-Inf. J. Peter M. Schuler

Contact:

Term:

Winter Semester 2021/2022

Cycle:

jedes Semester

Time:

nach Wunsch

Room:

ohne Anwesenheit

Language:

German/English

Moodle:

LSF:

Participants:

Linked Lectures:
Description:
Die Studierenden können im Rahmen dieses Angebots, aufbauend auf den Inhalten der Veranstaltung Concepts of Website Engineering, wissenschaftliche Ausarbeitungen und praktische Projekte zu aktuell relevanten Themen absolvieren.
Diese sollen jeweils immer eine theoretische Fundierung haben, können aber auch praktische (und reale) Case Studies sein. Neben eigenen Vorschlägen finden sich im zugeodneten Moodle-Kurs auch jeweils aktuelle grobe Themenrichtungen die man vertiefen kann.
Outline:
Das grundsätzliche Vorgehen ist wie folgt:
(optional) Sie stellen ihre Themenidee in zwei-bis-drei Sätzen vor, um sicher zu gehen, dass es den Anforderungen entspricht.
Sie schreiben ein Exposé (Problemstellung, geplantes Vorgehen, Lösungsansatz), dass die Aufgabenstellung konkretisiert und schicken es per E-Mail direkt an den Ansprechpartner.
Aufbauend auf diesem Exposé wird die Aufgabenstellung gemeinsam fixiert (persönlich oder per E-Mail). Parallel dazu erhalten Sie weitere übliche Hinweise zu wissenschaftlichen Arbeiten durch den Moodle-Kurs (Formatvorlagen, Literatur, etc.)
Sobald der Titel feststeht, bestimmen Sie eine nicht-verschiebbare Deadline (üblicherweise zwischen 3 Wochen und 7 Monaten in der Zukunft) und fangen mit der Bearbeitung an.
(optional) Während Bearbeitung und Abgabe haben Sie natürlich die Möglichkeit für Feedback.
Die Abgabe erfolgt digital (i. d. R. per E-Mail). Vorzeitige Abgaben sind möglich.
(optional) Falls im Rahmen der Aufgabe vorgesehen, präsentieren Sie ihr Ergebnis.
Methods of Assessment:
Die Bewertung der Studienleistung erfolgt anhand des Ergebnis-Artefakts der Fallstudie. Je nach Ausgestaltung der individuellen Aufgabe also bspw. anhand der schriftlichen Ausarbeitung, dem Projektergebnis oder einer Abschlusspräsentation.
Formalities:
Die Veranstaltung kann im Rahmen des Master-Moduls Web Engineering im Umfang von 3CP absolviert werden. Der zeitliche Ablauf (Interessensbekundung, Anmeldung, Abgabe) sowie die Prüfungssprache wird im Rahmen der Interessensbekundung individuell geklärt und ist nicht an andere Veranstaltungen, Termine oder den Semesterturnus gebunden. 
Die Aufgaben sind als Einzelprojekte angelegt. Im Rahmen der Möglichkeiten der jeweiligen Prüfungsordnung sind auch Gruppenarbeiten unter Angabe der jeweiligen Einzelleistung absolvierbar.