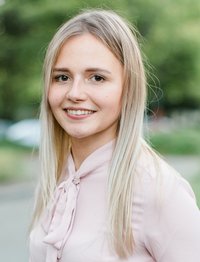 How to become a specialist in Big Data and Business Intelligence?
"In my opinion, a BI specialist is distinguished by a high level of expertise in a particular field in the Business Intelligence (BI) context. For example, you can focus more on the frontend or backend and also specialize in certain products. For the technical understanding and the assessment of certain problems, a basic technical understanding must be available. Even during your studies, you will have the opportunity to get to grips with BI and perhaps gain initial experience in certain areas. For example, basic courses on data modelling or data processing are taught during the course. In addition, the possibility exists to acquire an even broader and dedicated deeper knowledge by choosing certain courses, seminar, project, Bachelor or Master theses. In the course of this, I have dealt in depth with BI architectures in my Master thesis. With these components, in my opinion, the foundation stone has been laid for becoming a BI specialist. The expertise then comes with the examination of complex problems in everyday project work. By starting a career you learn to adapt and consolidate your theoretical knowledge. In addition, this can also be supported by a doctorate."
What does a typical project look like for you and which competencies from your student days still help you today in complicated situations?
"As a BI consultant, I have a lot of customer contact on my projects. I need to understand the customer's requirements and at the same time be able to assess their feasibility. Sometimes I act as a pure interface between the customer and the developer, sometimes I also implemented the requirements myself. Looking back, I can say for myself that my studies have not only trained me on a professional level, but also on a personal level. The professional understanding also shows the ability to familiarize oneself quickly with new topics. This includes in particular the approach to problems and the ability to deal with them critically and multi-perspectively. In addition, many aspects of abstract or conceptual study are dealt with, so that this knowledge can be transferred and applied to specific tasks. With regard to communication with the customer and colleagues in the project, I have learned through my studies to be able to express myself conscientiously and domain-specifically, i.e. on a business or technical level."
What insights did your work as a student assistant at the UDE give you and can you still benefit from it today?
"At that time, I applied specifically to the Chair of Information Systems and Enterprise Modelling because I was particularly interested in this subject area. During my work at the chair I was able to gain a deep insight into this field of research. I have heard discussions about current research questions and I have always had a contact person to clarify my own questions. In the course of this, I have also chosen a large part of the courses offered in the Master's programme. Even today I still benefit from certain perspectives and the examination of certain modelling techniques. At the same time I was able to acquire a profound knowledge in academic writing and in dealing with scientific literature. Even today I still question the quality of a source and take a critical look at it. Accompanying my studies, I have learned to reflect, formulate and question questions from a scientific perspective."
After graduating with a Bachelor's degree, you also earned a Master's degree in Business Information Systems. Was this the right step for you from today's point of view?
"With the Bachelor's degree, it was clear to me that I wanted to do my Master's directly. I saw the Master's degree as an opportunity to deepen my knowledge in certain areas and to consolidate my own focus. With the wide range of events available, the Master's programme has also developed an interest in Business Intelligence. From today's perspective, the Master was one of the reasons why I work in the BI environment today. For me personally, it was too early after my Bachelor's degree to gain a foothold in the business world. However, this depends on everyone. For example, I also completed a semester abroad in the Master's programme, which also helped me a lot on a personal level. From today's point of view, I think the Master's degree makes a lot of sense to me."
You spent your semester abroad in Sweden. Were you able to spot differences in teaching?
"I would rate the performance level in Sweden as high and therefore comparable to Germany. I have completed a total of three courses. The number of participants was rather small. The courses were thus compact and rather interactive. In addition, there were certain requirements for taking the exams, such as group work, which allowed me to get in touch with Swedish students. In my opinion, the biggest difference was that in Sweden an exam is scheduled for three hours, but it is designed to be finished in only an hour. According to this, one could take a lot of time during the exams, I did not know this so far."
What do you advise today's students?
"Looking back, I advise students to keep an eye on the offers and possibilities of the university and to make use of them. Be it as a possibility of a part-time job, experience abroad or events and groups for the exchange of information and cohesion. I also advise students to focus on topics of personal interest and to take advantage of the university's opportunities to specialize in them."