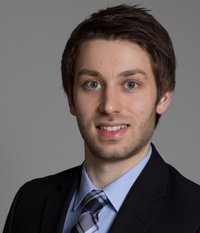 How can you imagine IT at a company, what processes are IT-supported and which processes continue to run purely manually?
"It is quite difficult for a company to answer these questions. On the one hand, we have companies that have a high degree of automation and, on the other hand, there are companies where the majority of tasks are performed manually. The first idea could now be to bring all companies up to the same level of automation. However, the environment of the respective society must always be taken into account. The company that does most of its activities manually can be worse off if everything is automated, for example because customers change their requirements very often. Due to the low level of automation, it may be possible to react more flexibly to these adjustments. Furthermore, it may also be that the investments in automation are not worthwhile because the product portfolio is currently undergoing radical change. For example, for products for the automotive industry. There it makes much more sense to drive forward the automation of the new products and to leave the old business areas unchanged.
In the holding company in particular, however, most of the work is done manually and predominantly with Excel and PowerPoint. The holding company relies on information from all companies worldwide and therefore has to cope with all the different levels of maturity. Therefore, the highest common denominator is usually used and this is usually Excel. There are also a large number of initiatives to change this and to cover much more about business warehouse systems. However, it takes some time for all companies in a group to work with it."
What is your typical daily routine in your job and who do you work with?
"The main topics vary greatly according to the respective time of the month or year. Especially around the change of month or during the planning period, the focus is clearly on controlling and monthly reporting from the other areas. Otherwise, everything always comes quite spontaneously, depending on which topics are currently urgent.
The daily routine itself depends above all on the people I deal with. We have employees all over the world whom we lead professionally and who work accordingly. In the mornings we focus on Asia, whereas in the afternoons we focus more on North and South America. Coordination with the higher management levels usually takes place in the evening or early in the morning, because these are the only times when appointments are available at short notice. Days on which one meeting after the other is lined up I try to avoid as much as possible in order to be reachable also for the team at short notice. However, implementing this in a company is not always easy. That's why my day depends largely on the people involved."
What skills from your studies will help you in this job today?
"The quick comprehension and the recognition of connections bring me the most. In a corporate group in particular, topics are generally not dealt with and completed individually, but are tackled simultaneously with many other topics. The challenge here is to have an overview of the topics and to be able to identify and coordinate the interdependencies. It helps that a large number of topics are dealt with during the course of study and that the students have to critically question them and put them into contact with what they have already learned. Especially with completely new topics it helps to have a quick overview and to compare and connect the new with already acquaintances.
On the technical side, my knowledge of both economics and computer science has often helped me because it makes it much easier to mediate between these two topics and because I have an understanding of both sides. My IT controller always says "You IT specialists express yourselves in a really funny way" and my IT manager always replies "The controllers express themselves in such a complicated way that no one can follow them anymore". However, through my studies I understand both sides very well."
You started your career after completing your Bachelor's degree. What would you recommend to the current Bachelor students if they were thinking about starting their career after the Bachelor degree or still want to do their Master's degree?
"In the third semester I got the advice to definitely look for a part-time job that also has something to do with my field of study. The experience I gained as a working student helped me a lot during the job interviews. Especially with the questions in the assessment regarding specific situations, how one would behave and how one would feel in the process, I was able to fall back on experiences from my studies as well as from my professional life and thus show different facets. However, I would recommend working as a student trainee as early as possible not only to students who want to start the job after their Bachelor's degree, but also to those who want to do their Master's directly. For my brother, for example, it is more difficult to find a job as a working student only at the beginning of the Master's programme, because companies either prefer students from lower semesters or those with experience.
But also the Bachelor students who want to start into the job after the Bachelor degree should consider whether they might do the Master degree part-time after all. Since I had previously only changed within the company, my experience and my personal network quickly counted more than if I had an additional Master's degree. However, as soon as you want to change companies, the Master's degree can pay off. For example, I started my career directly with a Master's degree at the FernUniversität in Hagen in order not to get out of learning and not to be annoyed afterwards that I didn't graduate with a Master's degree."