With our publications we cover the most diverse research areas that arise in the field of man, task and technology. In addition to traditional Business Information Systems topics such as knowledge management and business process management, you will also find articles on current topics such as blended learning, cloud computing or smart grids. Use this overview to get an impression of the range and possibilities of research in Business Information Systems at the University of Duisburg-Essen.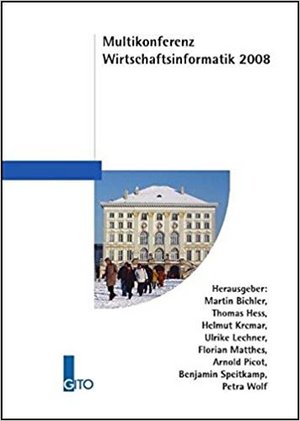 Type of Publication: Article in Collected Edition
Kostenabhängigkeitsbetrachtung für Service Levels von Managed Desktop Services am Beispiel der Verfügbarkeit
Author(s):

Eicker, Stefan; Heimann, Erik; Bucksteeg, Martin

Editor:

Bichler, Martin; Hess, Thomas; Krcmar, Helmut; Lechner, Ulrike; Matthes, Florian; Arnold, Picot; Speitkamp, Benjamin; Wolf, Petra

Title of Anthology:

Multikonferenz Wirtschaftsinformatik 2008

pages:

213-217

Publisher:

Gito

Location(s):

Berlin

Publication Date:

2008

Citation:
Abstract
Der vorliegende Beitrag zeigt zunächst kurz die Notwendigkeit der Untersuchung der Kostenstruktur von Service Levels sowohl aus Sicht der IT-Dienstleister als auch der Kunden auf. Für ein spezielles IT-Service-Szenario, die so genannten Managed Desktop Services (MDS), werden dann eine IT-Kostenstruktur sowie Service Level-Kennzahlen vorgestellt. Schließlich wird auf der Basis der Diskussion in der Literatur ein Ansatz für die Analyse der Abhängigkeiten von Service Levels und den zugehörigen Kosten vorgestellt und exemplarisch auf die Service Level-Kennzahl Verfügbarkeit von MDS angewendet.