With our publications we cover the most diverse research areas that arise in the field of man, task and technology. In addition to traditional Business Information Systems topics such as knowledge management and business process management, you will also find articles on current topics such as blended learning, cloud computing or smart grids. Use this overview to get an impression of the range and possibilities of research in Business Information Systems at the University of Duisburg-Essen.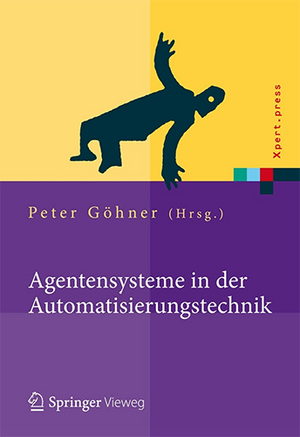 Type of Publication: Article in Collected Edition
Energiesysteme und das Paradigma des Agenten
Author(s):

Beck, Andreas; Derksen, Christian; Lehnhoff, Sebastian; Linnenberg, Tobias; Nieße, Astrid; Rohbogner, Gregor

Edition:

1st Edition

Editor:

Göhner, Peter

Title of Anthology:

Agentensysteme in der Automatisierungstechnik

pages:

21-42

Publisher:

Springer Verlag Berlin Heidelberg

Publication Date:

2013

ISBN:

10.1007/978-3-642-31

Language:

deutsch

Digital Object Identifier (DOI):

Citation:
Abstract
Das Paradigma des Agenten findet zunehmend Anwendung in hochdynamischen und komplexen Bereichen, welche koordinierte oder koordinierende Prozesse erfordern. In diesem Beitrag werden neue Anforderungen an die Systeme der Energieversorgung und des Netzbetriebes vorgestellt und diskutiert, inwieweit das Agenten-Paradigma diesen gerecht werden kann.