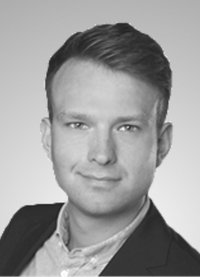 Academic Staff
Philipp B.

Jung

,
M. Sc.
Room:

R09 R02 H21

Phone:

Fax:

Email:

Consultation Hour:

Montags, 14-15 Uhr

Homepage:
Bio:
Philipp Jung, Master of Science, studierte Unternehmensführung mit den Schwerpunkten Informationsmanagement und Strategisches Management an der Georg-August-Universität Göttingen. Zuvor absolvierte Herr Jung seinen Bachelor of Science in Betriebswirtschaftslehre an der Philipps-Universität Marburg. Im Rahmen seines Studiums verbachte er Auslandssemester an Universitäten in Istanbul, Türkei, sowie in Kapstadt, Südafrika.
Während seines Studiums sammelte Herr Jung praktische Erfahrung bei der LEG Immobilien AG, der TÜV Rheinland AG und der Nufarm Deutschland GmbH.
Darüber hinaus arbeitete er als studentische Hilfskraft am Lehrstuhl für Organisation und Unternehmensentwicklung an der Georg-August-Universität Göttingen.
Seit Februar 2018 ist Herr Jung wissenschaftlicher Mitarbeiter und Doktorand am Lehrstuhl für Betriebswirtschaftslehre und Wirtschaftsinformatik, insbesondere E-Business und E-Entrepreneurship an der Universität Duisburg-Essen, Campus Essen.
Fields of Research:
Entrepreneurial Behavior
Kooperationsbeziehungen und -kompetenzen in jungen Unternehmen
Innovationsmanagement in jungen Unternehmen
Internationalisierung von jungen Unternehmen
Inkubatoren und Acceleratoren
Publikationsliste:
Die vollständige Publikationsliste von M. Sc. Philipp B. Jung finden Sie auf den netCAMPUS-Seiten.
Courses:
E-Entrepreneurship
Seminare im Forschungs- und Kompetenzgebiet (SoSe)