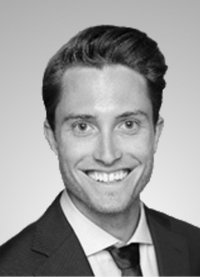 Academic Staff
Lucas

Kleine-Stegemann

,
M. Sc.
Room:

R09 R02 H21

Phone:

Fax:

Email:

Consultation Hour:

Montags, 14-15 Uhr

Homepage:
Bio:
Lucas Kleine-Stegemann, Master of Science, Jahrgang 1990, studierte Management and Economics an der Ruhr-Universität Bochum mit der Vertiefung Management, Information und Decision Making. In seinem Masterstudium an der Schumpeter School of Business and Economics an der Bergischen-Universität Wuppertal sowie dem Auslandssemester an der Essex Business School in Colchester (England), spezialisierte er sich auf die Themenbereiche Management, Entrepreneurship und Innovationsmanagement.
Bereits während seines Studiums, sammelte Herr Kleine-Stegemann praktische Erfahrungen in einer Werbeagentur, in Unternehmensberatungen und im Business Development.
Seit Februar 2018 ist Herr Kleine-Stegemann wissenschaftlicher Mitarbeiter und Doktorand am Lehrstuhl für Betriebswirtschaftslehre und Wirtschaftsinformatik, insbesondere E-Business und E-Entrepreneurship an der Universität Duisburg-Essen, Campus Essen.
Fields of Research:
Digitale Wirtschaft und Geschäftsmodelle
Künstliche Intelligenz und Machine Learning
Entrepreneurial Behavior und Well-Being
Innovationsmanagement und Strategie
Startups und Kooperationsmanagement
Entrepreneurial und Digital Leadership
Publikationsliste:
Die vollständige Publikationsliste von M. Sc. Lucas Kleine-Stegemann finden Sie auf den netCAMPUS-Seiten.
Courses:
E-Business-Grundlagen
Seminare zu den Forschungsgebieten
Projekte (Gründercamp)